Wednesday, February 25, 2004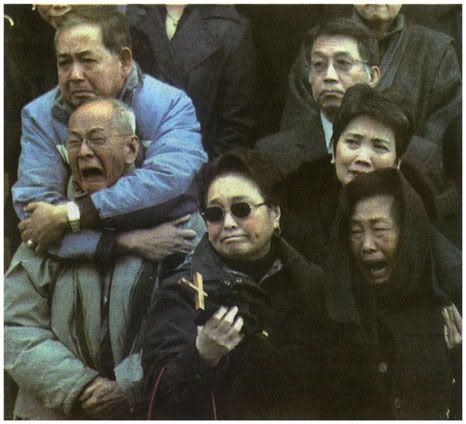 A picture speaks a thousand words but this one left me speechless.
The parents of murdered Filipino-American financial analyst
Maria Pilar Cruz
cry out in indescribable pain after the funeral mass in New York's Greenwich Village. I can't really describe the sense of loss I also felt inside when I saw this picture this morning. Please remember them in your prayers, that they would find solace, comfort, and healing in the loving arms of God.
Related stories:
'Pipay embodied American Dream'
/
Dead New York banker's kin demand justice