Tuesday, October 04, 2005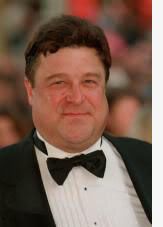 I dreamed that actor John Goodman went on a three-day tour around these parts. Memorabilias including original props from his TV shows and articles for different publications were spread out on tables covered with white and butter-yellow fabrics inside this Manila Hotel-type large dining room turned display area. He was wearing a dark blue suit accompanied who I presumed to be the general manager. He signed autographs for all those interested fans but there was an exhausted look on his face. He didn't talk much and just posed for pictures and signed autographs. And although I am a huge fan of this guy, I surprised myself the whole thing wasn't even that huge a deal for me. On the last day I went in and tried to get an autograph for reasons that I needed to at least get a souvenir. Someone told me that he was in a meeting at the time so I waited. After what seemed like hours he still wasn't back and for some reason I knew that he had already gone. The waiters in charge of the place were already changing everything and before they did I manage to grab a few newspaper clippings and went out.
I didn't know what happened after that because our dog woke me up by repeatedly scratching the door to my room wanting to get in.