Thursday, December 15, 2005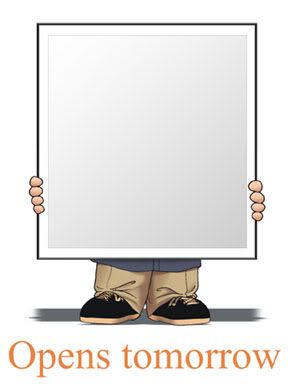 The
Gloria Jeans Coffee
in Shopwise, Araneta Center is having their annual staff Christmas party later so they'll be closing earlier at 7:00 pm tonight.
I'm supposed to do some flyers intoducing myself and explaining what the exhibit is all about but I guess there's not much time for that now since I've already drained most of my resources preparing for this exhibit.
Should I be explaining it in the first place?
I'll probably just say that my reasons are my own and leave it at that. But that would sound pompous and probably spark disinterest in the whole project. If you must know the whole project isn't about me. It's a showcase of what I've done and a thanksgiving celebration of sorts for the talent bequeathed to me.
It's called "cartoonography" for two reasons, the first and most obvious of all is that it combines both some of the drawings I did and photographs I took both here and abroad
(particularly our most recent trip to the East Coast last month)
. Second, it may also refer to the rendering I do for the comic strips I'm making which combines both in every panel. The title was mostly inspired from browsing through the book,
It's Not About Me: Rescue from the Life We Thought Would Make Us Happy
by one of my favorite authors,
Max Lucado.
In one chapter he recounts a story of an American soldier trapped in the island of Guam during the second world war. One day he spied one of the U.S. ships docked near where he was. He wanted to catch their attention and be rescued from the island but shouting and making any kind of noise was out of the question lest the Japanese soldiers find and kill them both. Then he remembered that he still had a couple of supplies with him, one of which was a small mirror. This he used to reflect the sun rays and signal a S.O.S. in morse code. This worked to his advantage and was promptly rescued. Then the author proceeds to ask, let's pause all logic for a moment and ask what if the mirror declined to work for a number of reasons? What if it refuses to reflect light because it thinks it has some flaws on its surface? What if it lacked a proper self-esteem for being in the dark for too long? etc. etc. The same thing goes with us who profess to be followers of Jesus, who are called to be mirrors to reflect His light in a dark world. That's where he quotes a statement the Apostle Paul wrote to the church in Corinth,
But we all, with unveiled face, beholding as in a mirror the glory of the Lord, are being transformed into the same image from glory to glory, just as by the Spirit of the Lord. (2 Corinthians 3:18, NKJV)
And that's when it hit me, this whole project wasn't going to be for my honor but rather His. Reflecting His light doesn't always have be done in words but also in actions, particularly through art. Did you know that the first time God was introduced in the Bible wasn't as a Fair Judge, a Warrior, Defender of the widow and orphans, or even as a Father? Rather He was first intoduced as an
artist
. The first line of the first chapter of the first book relates:
"In the beginning God created..."
It made perfect sense as an artist that I should point back everything to the ultimate
Artist of artists
. If there's anything I should boast about this whole thing is
what He's done and given to me
. That's why the self-caricature I did for the poster doesn't show me other than standing behind a large mirror, if the credits should go anywhere, it should go to Him and not me.
I do apologize for my being remiss in posting any contribution to the Thursday webring, to make up for it you can check out loads of
West Side
strips I posted online by clicking the banner above then haul over to the others in the links provided below.


Jonas Diego
Jerald Dorado
Reno Maniquis
Edgar Tadeo