Wednesday, February 15, 2006
We held a short seminar for the alternative class on basic comic strip making and caricatures at the College of Science in
UST
(my college alma mater)
. I was informed about this some two weeks before and I had to beg off initially since the thought of public speaking churns my stomach. But I still went ahead with it after mulling over the idea and getting
Lyndon
to help with the lecture. We had a lively audience who lapped up the lecture and asked a lot of good questions. It's also great seeing the old campus grounds and I was a bit annoyed that they tore down some of the familiar structures dotting the landscape. Instead of being treated to wide open spaces the whole lot were now obscured by tall grey buildings with commercial establishments situated at the ground floor. Here are some of the pictures I took earlier: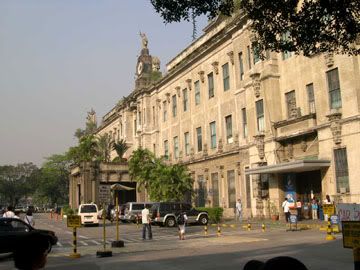 The main building during the early hours of the morning
The alternative class people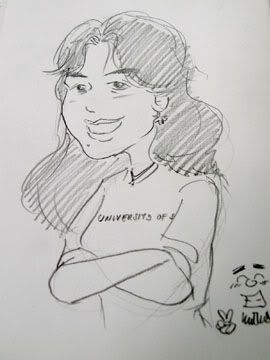 The first caricature I did before doing the lecture
(pencils)
Avelyn
(ballpoint pen)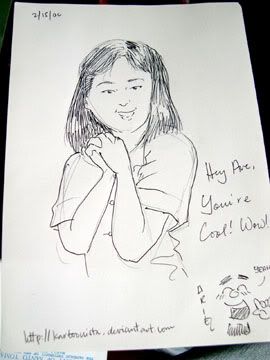 Ave
(ballpoint pen)
Good thing the old eateries in the periphery of the school where we used to hang out in during college were there and still going strong. Thanks to
Kit
for facilitating the lecture. We hope to do more lectures and workshops in that school in the coming weeks and months ahead.