Thursday, April 13, 2006
It's Maundy Thursday and though previous plans to go out of town did push through
(there were plans to go to Nasugbu or as I suggested, Subic)
we didn't plan enough to get a reservation so we did the next best thing and hied off to Baguio for the duration of the long weekend. There were me, younger sister and brother with his girlfriend, and my mom. My dad backed out of the trip at the last minute to look after the house and the dogs. I brought along my drawing materials, sketchpad, some paper, and the usual books I read to whet my humor before I dive into drawing the strip. I also brought my camera with me to experiment with some shots, take some backgrounders, and get some shots that would capture the moment. Whatever that is.
On the way there we witnessed some accidents almost always involving Pajeros. One of the most memorable ones involved one of them bumping into a motorcycle driver. The accident happened right in front of us too, so there were screeching from both the cars breaking and those among us. I only saw the guy falling on the ground, clutching his head in pain with all the vegetables he's carrying scattered on the ground. I didn't go to sleep most of the way, I could be a good driver if I wanted to. I just didn't want to miss anything but I didn't think the travel time up there would be that long and uneventful. There wasn't much to see except for the usual long grass and trees bending over the highway.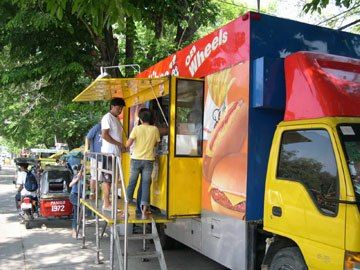 Breakfast burgers at 10 in Victoria, Tarlac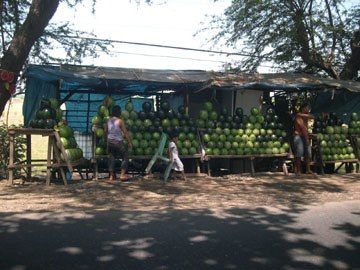 They have yellow and pink ones too!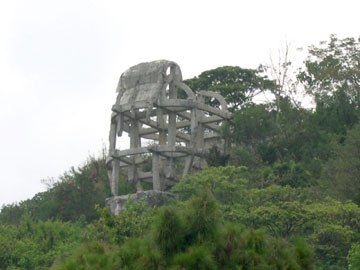 Former President Marcos, busted
Good thing the city wasn't as crowded when we last went there three years ago. There was non-moving traffic everywhere back then and to say that we didn't enjoy our stay there is an understatement. I hope this time would be different. We checked out a couple of hotels we saw online that still offered some vacancies. These were the seedy hotels whose interior decors are caught in a time warp
(they haven't been changed since the mid-80s)
. It would have been ok too if they beds weren't laid out like an army barracks or something. We found one on the third trip around the block, just when we were about to give up and check in the 80s hotel. After putting down our bags and getting a couple minutes rest we went out to have our late lunch. This was also an ooportunity to visit the much maligned
SM Baguio
which is fortunately open for the duration of the holidays. We ate at
Yellow Cab Pizza
and since I was extra hungry I had some take-out from a Japanese restaurant nearby. Afterwards we window shopped for a couple of hours before having dinner and coffee at the café at the top floor.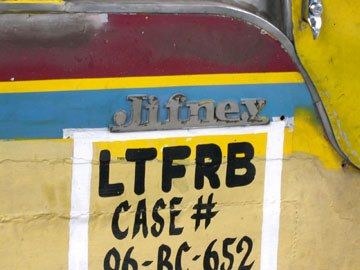 Da fried op d' Filipins.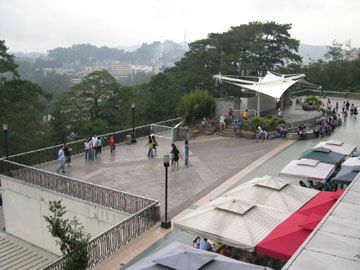 Ground floor of SM Baguio
Three ledges with the rice terraces theme
Slightly overcast but still a sight to behold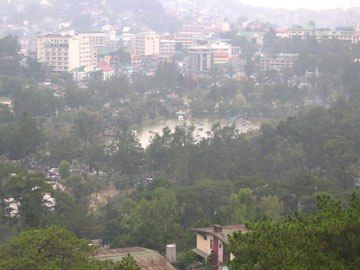 Burnham Park
Baguio Cathedral
We took to Burnham Park after the coffee. My mom wanted to explore the man-made lagoon in the middle of the park and there were some vendors hawking souvenirs
(silver jewelry, wool hats, scarves, native pocket bags, etc. at dirt cheap prices)
. The others started checking the merchandise and all but I held back and wait for the trip to Mines View Park. There are lots more variety available there. It's also worth mentioning that there are lots of travellers camping out on the grass in the park. Looks as if people aren't planning to get some sleep tonight anyway. We even got to taste a Baguio first, taho with strawberry preserves. Yummers! We went back to the hotel to get some sleep after almost an hour's worth of walking around. Or at least, we'd try to get some sleep amidst all the music blaring from the nearby videoke bars.