Wednesday, December 26, 2007
Another random post featuring the strips from last week: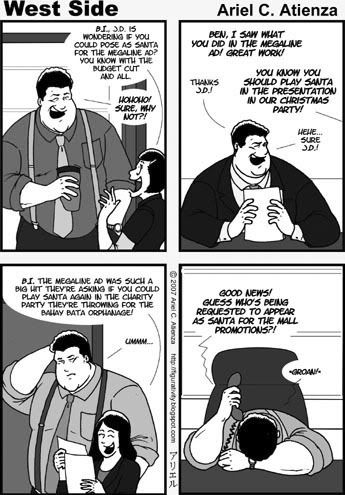 Aaaaand
this week:
Click this link
to read about Ben's in-laws' last vist
Taking a break from the storylines to greet the readers "Merry Christmas!" or "Happy New Year!" is nice but it really doesn't do anything and gets old fast when put in the compilation. Besides, I personally look forward to reading story continuities even during the holiday season.
I'll be reviving the blog again starting Jan. 1