Friday, January 25, 2008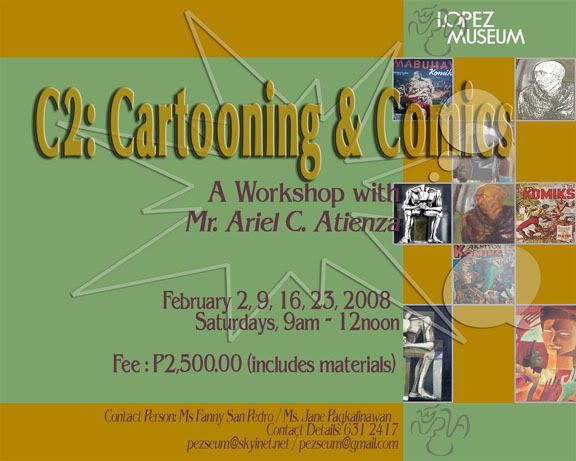 Here it is! I used to swing by the
Lopez Museum
back when I was in college more than a decade ago. It was right before the centennial celebration of the Philippine Revolution, because thanks to Mr.
Ambeth Ocampo
, a historian who writes in the op-ed page of the Philippine Daily Inquirer, I became hooked on the fascinating facts that history teachers back in high school left out of the discussion. I was so fascinated in fact that after a few years of heavy reading on the stuff I decided to come up with the most ambitious project that hasn't been really tackled in the
komiks
world: to cover the whole period of 1872-1901 in graphic novel format. It was in the middle of all the research for that
(and my first take on the thesis)
that I came to this place.
Although I've yet to complete the first issue of the GN beyond the thumbnail sketches I did, I think it's an honor and a real privilege for me to be invited to this place as a speaker on a subject I really, really love.
Wow.