Tuesday, September 30, 2008
Hilarious take on the
Watchmen
(copied from
ComicBookMovie.com
)
:
Who Watches the Watchnuts?
Good Grief! Charlie Brown as Doctor Manhattan?!!



Young art star Evan Shaner mimics cartoonist Charles Schulz by combining his Peanuts characters and the Watchmen. The drawing includes Charlie Brown as Doctor Manhattan, Linus as The Comedian, Schroeder as Ozymandias, Lucy as Silk Spectre, Snoopy as Rorschach, and Pigpen as Nite Owl.
Labels: art related, awesome, cartoons, comics, comics related, cool, cute, entertainment, funny stuff, movies
Monday, September 29, 2008
Now I get it.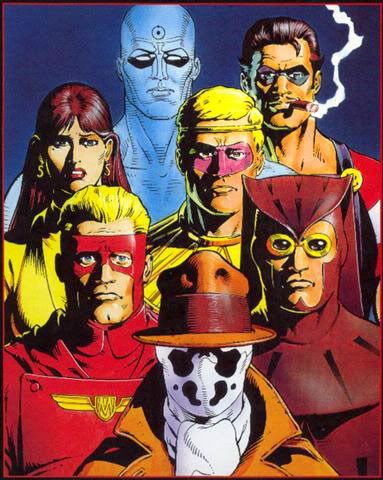 Here goes nothing...
After reading through the entire 416 pages of the graphic novel which I borrowed from my friend,
Lee
, yesterday, I finally got what the
hullabaloo
is all about. Whereas before I was so opposed to all the excitement and hype this movie was generating
("That's a batman rip-off!" "The Comedian? He doesn't even look funny!" "Silk Spectre?! What kinda name is that?" "Who's that blue guy?" "Booooring!")
reading the graphic novel finally made me change my mind, or at the very least, understand where those who've already read the novel are coming from. In fact I now know why that smiley face button has blood splatter on it.
I totally loved the story, the characters
(

Rorschach

and

Nite Owl II

stood out for me)
and everything else despite the noise inside the venue
(you'd think rock bands would, at least, reserve their set for a more appropriate venue, like say, far from the selling area. As in very far)
. With the images still fresh in my mind I went online to watch the movie trailer again and compare the actors against those artist
Dave Gibbons
had created in the comic. The scenes turned out to be extremely cool after seeing it coming from a more informed stance. Not that I'm raising any and all expectations after this, in fact I'm still leaving it at the
"It's gonna suck, it's gonna suck! I just know it!"
level.
People are split on what they think of the film
based on the initial images being shown in the trailer. Now I heard that writer,
Alan Moore
couldn't care less about the movie
and vows to
spit venom all over it for months to come
. Which comes as no surprise since he also said prior to the aforementioned statement that he finds,
"film in its modern form to be quite bullying."
But I do hope he changes his mind. I do hope that he would soften his stance actually see the movie with an open mind and criticize it based on its own merit. If it goes down in flames then so be it. If it works, then by all means write a statement of commendation to the production team. It's not like we haven't seen the other side of Mr. Moore before:


"The Simpsons" clip with Alan Moore, Art Spiegelman & Dan Clowes
He drove his point with his rant against Hollywood studios and greedy executives but then Spiegelman was also right in saying he has to lighten up too. After all, no man made institution's perfect. You just have to look really hard for the good things that crop up once in a while.
* On a related note, here's an interesting article regarding movie directors following the visuals of comic books closer than necessary:
Watchmen Objections - Storytelling and the Storyboard

By

Hervé St-Louis
Labels: aaahh, art related, awesome, comics, comics related, cool, curios, discovery, entertainment, movies
Saturday, September 27, 2008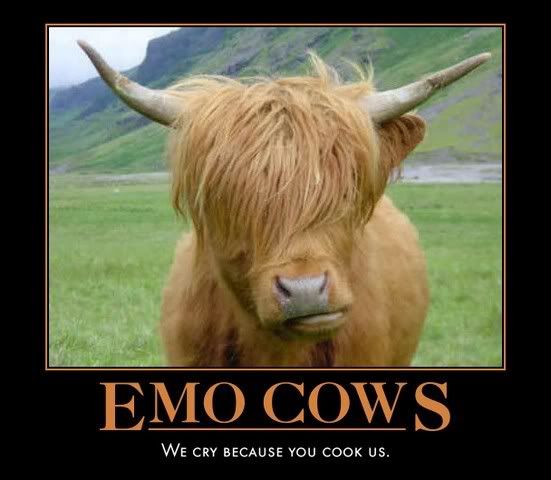 Labels: aaahh, funny stuff
First workshop from Robo Monkey Pixel Fighters (RMPF):

FIRST WORKSHOP

The RMPF Workshop Series is proud to present our first workshops to be offered together with our partner institutions, Euphony Music Studio and St. Vincent Tutorial Center, both located in Makati City.

We're offering the Cartooning for Kids Workshop and Cartooning Workshop to be offered at both locations at the following schedules:



EUPHONY MUSIC STUDIO





Cartooning for Kids Workshop


For Elementary School Students


Saturdays


9:00-11:00 AM, 1:00-3:00 PM, and 4:00-6:00 PM



Cartooning Workshop


For High School Students


Sundays


9:00-11:00 AM, 1:00-3:00 PM, and 4:00-6:00 PM



SAINT VINCENT TUTORIAL CENTER





Cartooning for Kids Workshop


For Elementary School Students


Saturdays


9:00-11:00 AM, 1:00-3:00 PM, and 4:00-6:00 PM



Cartooning Workshop


For High School Students


Sundays


9:00-11:00 AM, 1:00-3:00 PM, and 4:00-6:00 PM

For those who are interested you can get in touch with either Euphony Music Studio or St. Vincent Tutorial Center with the following contact details:



EUPHONY MUSIC STUDIO


FI-A Mezzanine
MCS Commercial Complex
Chino Roces Ave., Makati City



CONTACT DETAILS


Landline: (02) 844-5289, (02) 752-0006, Mobile: (0918) 563-7669
Look for Lynne Albay



SAINT VINCENT TUTORIAL CENTER


Lower Ground 11
Cityland Pasong Tamo Tower
Chino Roces St., Makati City
In front of the Don Bosco Technical Institute



CONTACT DETAILS


Landline (02) 894-4498
Look for Emmanuel Dino
Labels: aaahh, aha, art related, awesome, cartoons, comics, cool, discovery, entertainment, happy gathering, launching
Monday, September 22, 2008
Heroes
Volume 3: Villains
, starts today. I'll be waiting till the end of the season before I start watching, spoilers
(expressed through conversations along with
incredulous
reactions of "YOU HAVEN"T WATCHED IT YET?!" accompanied by expressions of pity and surprise pasted on their faces)
be damned. That's right. I'm saving everything for the "It's-the-end-of-the-season-so-there's-no-waiting-for-the-next-episode"
Heroes
marathon because I can and I want it that way.
May angal?
An inspiring post from today's
Department of Forwarded Mails
especially since I'm feeling really crummy today:
One day I decided to quit...
I quit my job, my relationships, my faith... I wanted to quit my life.
I went to the woods to have one last talk with God.

"God", I asked, "Can you give me one good reason not to quit?"
His answer surprised me...

"Look around", He said. "Do you see the fern and the bamboo?"

"Yes", I replied.

"When I planted the fern and the bamboo seeds, I took very good care of them.

I gave them light.

I gave them water.

The fern quickly grew from the earth.

Its brilliant green covered the floor.

Yet nothing came from the bamboo seed.
But I did not quit on the bamboo.

In the second year the Fern grew more vibrant and plentiful.
And again, nothing came from the bamboo seed.
But I did not quit on the bamboo.

He said. "In year three there was still nothing from the bamboo seed.

But I would not quit. In year four, again, there was nothing from the bamboo seed.
I would not quit." He said.

"Then in the fifth year a tiny sprout emerged from the earth.
Compared to the fern it was seemingly small and insignificant. ..
But just 6 months later the bamboo rose to over 100 feet tall.

It had spent the five years growing roots.
Those roots made it strong and gave it what it needed to survive.

I would not give any of my creations a challenge it could not handle."

He asked me. "Did you know, my child, that all this time you have been struggling, you have actually been growing roots".

"I would not quit on the bamboo.

I will never quit on you."
"Don't compare yourself to others."

He said.

"The bamboo had a different purpose than the fern.

Yet they both make the forest beautiful."

"Your time will come", God said to me.

"You will rise high"

"How high should I rise?"
I asked.

"How high will the bamboo rise?" He asked in return.

"As high as it can?" I questioned.

"Yes." He said, "Give me glory by rising as high as you can."
I left the forest and brought back this story.

I hope these words can help you see that God will never give up on you.
Never, Never, Never Give up.

For the Christian, prayer is not an option but an opportunity.
Don't tell the God how big the problem is, tell the problem how great God is!
Saturday, September 13, 2008
I'm not one to discuss politics both local and international, in person and in writing because 1.) We'd just never see eye to eye, 2.) No one wins in the discussion, and 3.) It's very tiring. But I have to take exception with this one because I like Alaskan Gov. Sarah Palin since she comes across as someone real, who doesn't look tainted by traditional politics going on in Washington, she's like a refreshing breath of fresh air on the old landscape, and she's not afraid to voice out her conservative views on things no matter how unpopular it's become, most especially her Christian faith. In contrast to this is the one who's being interviewed here and giving his opinions
was
someone I admired, in a way respected, someone who would have done a lot of good if he practiced non-partisan politics who also said before,
"For a lot of actors, our biggest fear is that we're going to start talking about things we don't fully understand and sound like idiots. In the long run, I'll do much more good if, when I open my mouth, I have something worth saying."
Apparently, he thought he was doing good with this one casting huge boulders
(not rocks)
on hockey moms, Walt Disney pictures, small folks, the people of Wasilla in Alaska, and Creationists.



Transcript:

"I think there is a really good chance that Sarah Palin could president. And I think that's a really scary thing because I don't know anything about her. I don't think in eight weeks I'm going to know anything about her. I know that she was a mayor of a really, really small town. And she's governor of Alaska for less than two years. I just don't understand... I think the pick was made for political purposes but in terms of governance it's a disaster.





"You do the actuary tables and there's a one out of three chance, if not more, that McCain doesn't survive his first term and it will be President Palin. And it really...we were talking about it earlier...it's like a really bad Disney movie. The hockey mom. "I'm just a hockey mom from Alaska." And she's the president. And it's like she's facing down Vladimir Putin and using the folksy stuff she learned at the hockey rink. It's absurd. It's totally absurd. And I don't understand why more people aren't talking about how absurd it is. It's a really terrifying possibility. The fact that we've gotten this far and we're that close to this being a reality is crazy, crazy.





"I need to know if she really thinks dinosaurs were here 4000 years ago, that's an important...I want to know that. I really do. Because she's going to have the nuclear codes. I want to know if she thinks dinosaurs were here 4000 years ago. Or if she banned books or tried to ban books. We can't have that."
Matt. Matt. Matt...
Dinosaurs and nuclear codes?
You should have taken your own advice.
Labels: aaahh, embarrassment, entertainment, funny stuff, interview, politics, sad news, uh-huh, whatever
Thursday, September 11, 2008
Now working on the contribution for second issue of
Nosebleed Magazine
. The authorities gave me permission to create other titles more suited to the topic at hand. This one's for the Halloween thing. By the way, launching of the magazine will be this weekend at the Book Fair at the SMX near Mall of Asia.
Labels: Always Saturday, art related, cartoons, comics, comics related, cool, funny stuff
Thursday, September 04, 2008



Condense everything you love and hate about noontime shows. Add a bunch of non-sensical ideas and craptastic fun. Dash a bit of we LOVE emo jokes (why not?). Put some interactive doodle, picture, caption gaming procratisnating enjoyment. Mix in a ton of fart jokes and toilet humor galore. Sprinkle with komiks. Top lightly with saracasm and references to artistas that may have existed in the 80s. Then, transmute all the delicious crapness into magazine form.




Presenting the country's first

interactive humor publication...

PSICOM Publishing Inc's

Nosebleeed

Magazine.

AVAILABLE SOON IN BOOKSTORES EVERYWHERE.

This September 2008,




THERE WILL BE

BLEED

!
New magazine coming out middle of this month with full page colored comics by some of the best cartoonists around like me! Further announcements with regards to the launching will be coming soon.
Labels: aha, art related, awesome, comics, comics related, funny stuff, launching
Wednesday, September 03, 2008
New web browser from Google now available:
Google Chrome
. I'm still trying it out exploring everything before deciding to make a jump from
Mozilla Firefox
.
*
Sept. 4 update:
I decided not to make the jump yet, it's still in its beta phase. Will wait for the final
browser-thing
.